Dreaming of a jewel made especially for you, celebrating a milestone or simply for the pleasure of owning a unique piece? Wishing you could surprise your special someone with jewelry that would perfectly reflect his/her personality, your story ?
It would be my pleasure to accompany you in this exciting project, working together to imagine a piece that you will be proud to call your own.
During our first conversation – in-person or remotely (call, video) – we will discuss your idea, budget, inspirations…
Whether it is a piece of jewelry for yourself or for a gift, the more you tell me the more personal your jewelry will be : favorite colors, passions, evocation of a dear memory, of a trip…
Together we will establish the main lines, such as the type of jewelry (ring, pendant, etc), the gold color, the presence of gemstones or not.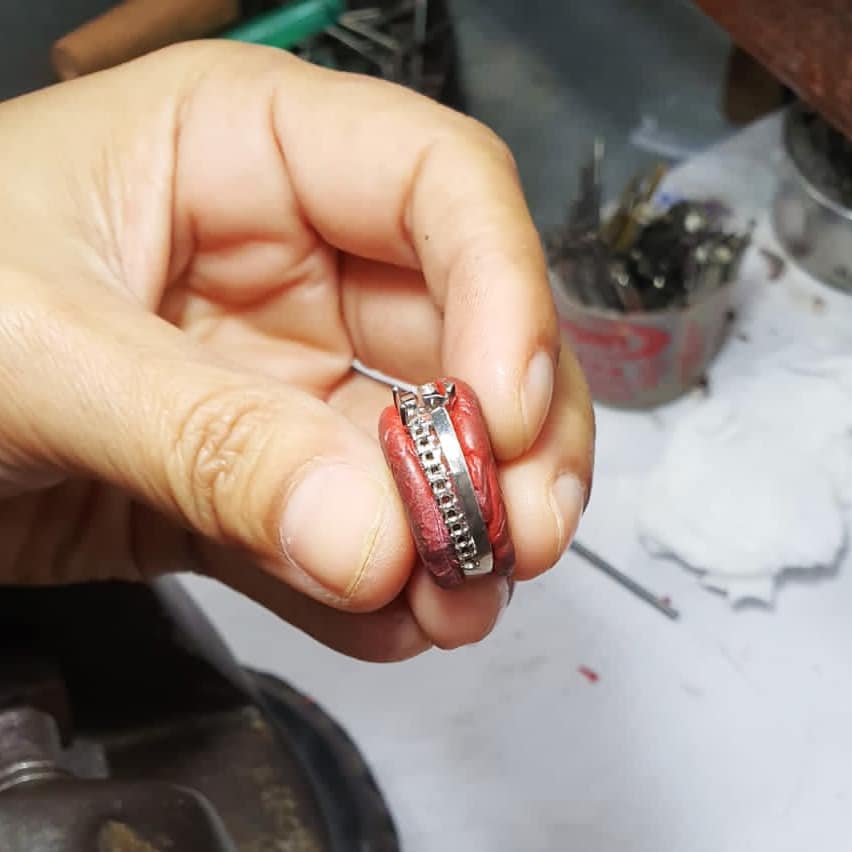 Following this meeting, I will send you the first drawings of your jewelry, and we will correspond regularly during the design process, so that you are involved in every step : shape, gemstones, gold color, stone sizes, you will have a behind-the-scene look at all the details that make up a precious jewel.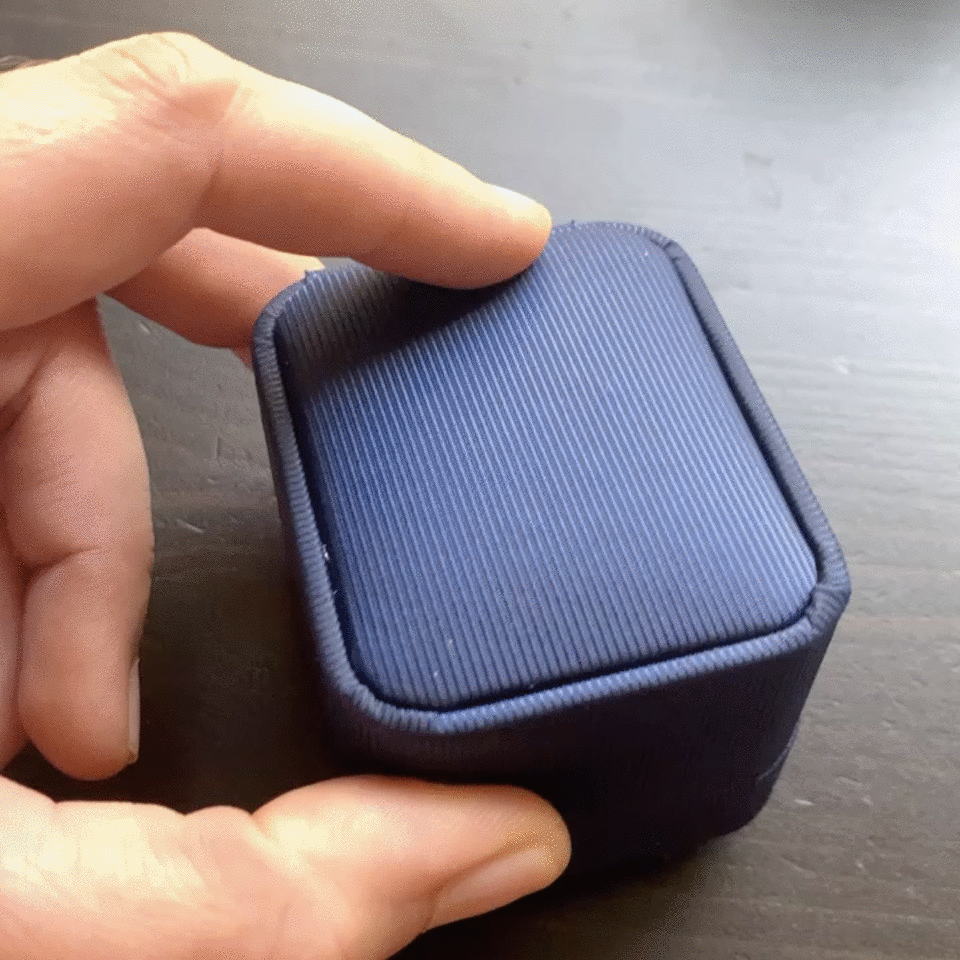 Once we have achieved the perfect design, I will send an extremely detailed and accurate drawing to the workshop, where skilled craftmen will manufacture your piece.
Used to work for the most demanding brands, you can rest assure that between their hands your jewel will be up to the highest standards.
A few weeks later, your one-of-a-kind jewel is ready for you to enjoy!
Chloe is a creative jewelry artist full of imagination… She's attentive to her customers, their desires, and she offers a custom-made service to create personalized pieces of jewelry.
What appealed to me was her capacity to listen to my story, and the ensuing dialogue between creativity and technicity to convert my requirements into names of precious stones, colors and shapes. To ultimately achieve the perfect balance.
Chloe's knowledge and expertise will guide you through your project, as she did with me.
Beatrice
The idea of having a custom-made piece of jewelry seemed like an unattainable dream, but Chloe knew how to make this process accessible and very rewarding. The pleasure of imagining this unique piece, of receiving the different sketches, and then of following every step of it being made, added extra soul to this ornament.
Offering this very special piece of jewelry was much more than a gift, it was an unforgettable life experience.
François
Wedding Anniversary
Of all the personal designs I worked on, this one certainly is my favourite : I was asked to create a jewelry set as a gift to celebrate a 55th wedding anniversary.
Given the context, I wanted these jewels to have a special meaning, and represent what this remarkable marriage amounted to : a family.
This is how I came up with this design : the central oval sapphire symbolizes their couple, the three light blue sapphires stand for their daughters, and the four diamonds their grandchildren. A precious reminder of how important love and family are.
Engagement
In late 2020 I was contacted by a client who wanted a custom engagement ring, to celebrate the uniqueness of their relationship.
At first he did not have a clear idea of style or shape, but he knew he did not want to go for a solitaire : he envisioned something modern, elegant and discret. We soon started to work on a refined design of intertwined rings, mixing white and pink gold, with a sleek diamond pave.