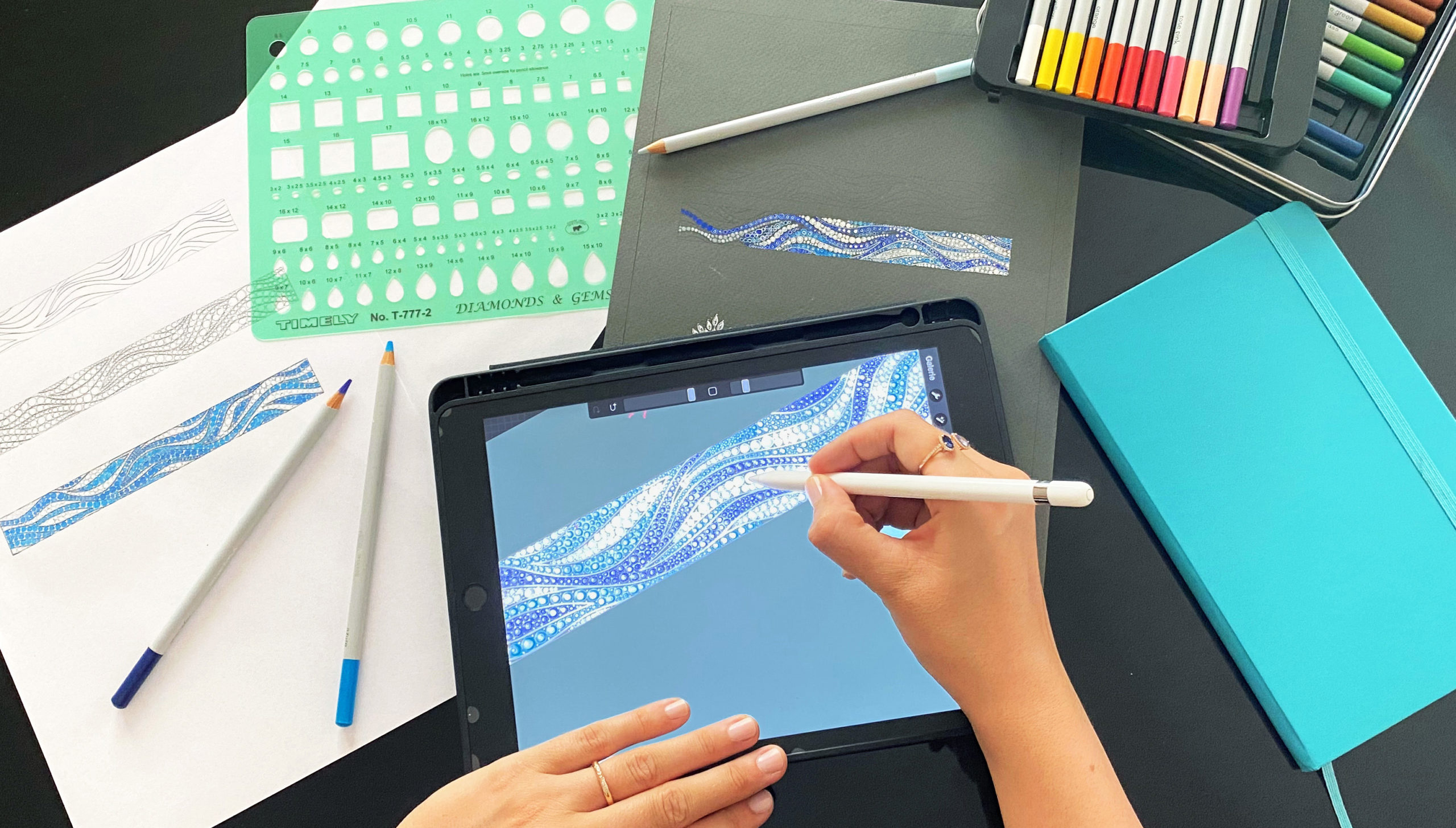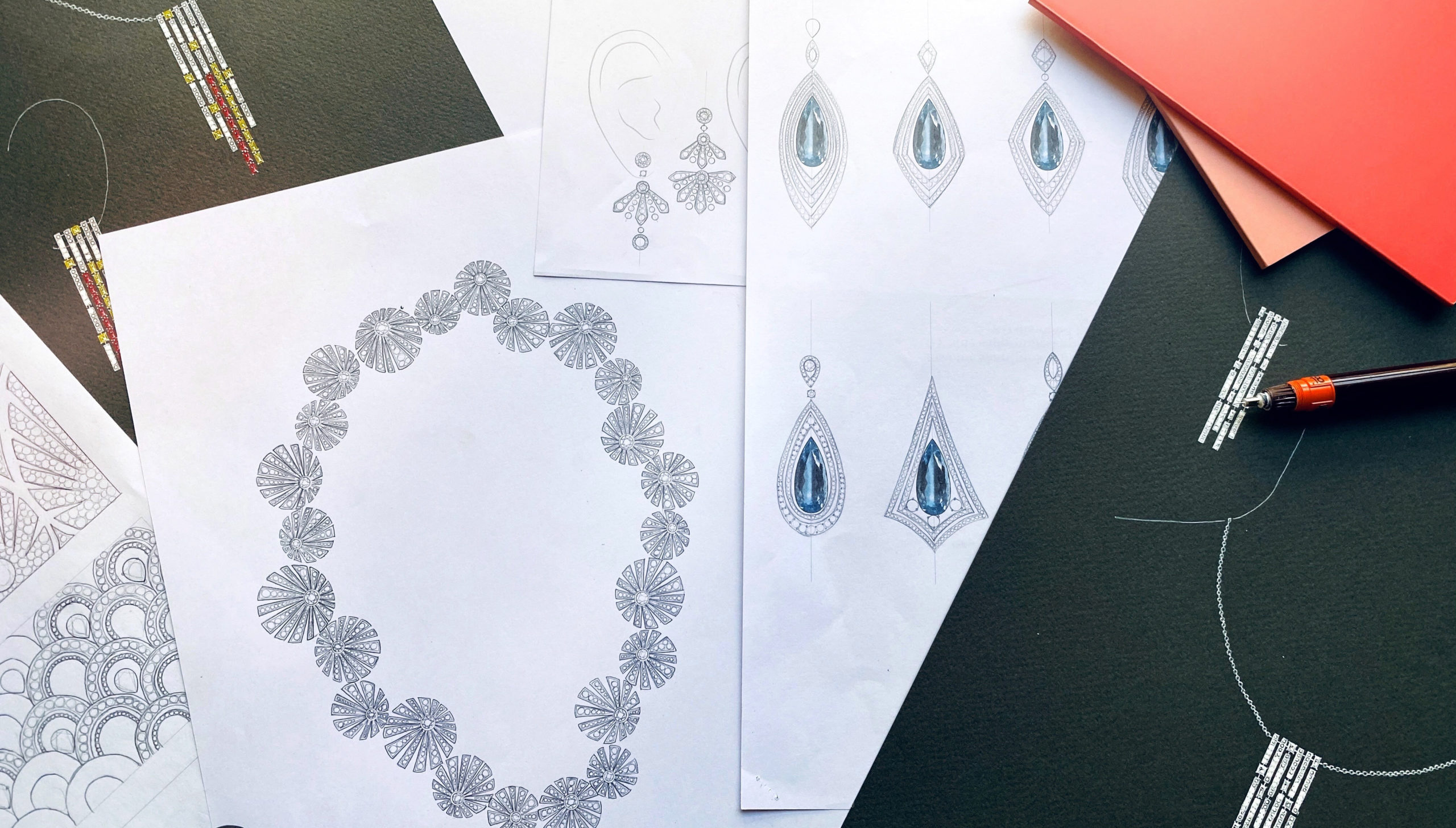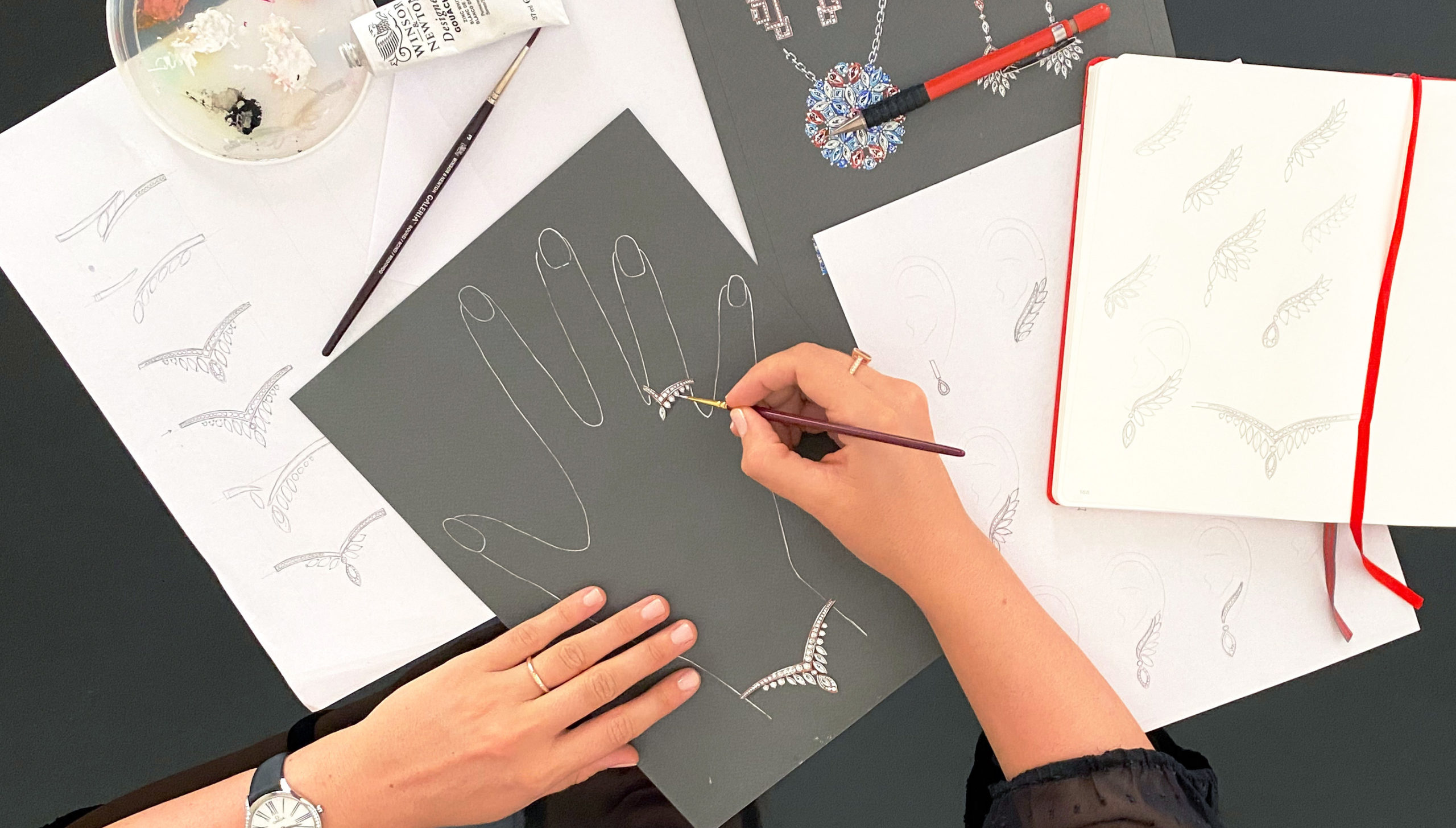 I am a French Jewelry Designer living in Dubai, bringing a hint of « French touch » to the precious pieces I imagine.
I work with both professionals and private customers :
For the former, I elaborate designs to extend collections, imagine new models, work on technical drawings, collaborate on designs…
With the latter I create custom, fully personalized pieces of jewelry.
From Paris to Bangkok and now Dubai, my creative journey has taken me around the world.  
I started in PARIS in the "Haute École de Joaillerie", the oldest, most famous jewelry school in France. There I studied jewelry in all its aspects : gemology, drawing, gouache, CAD, manufacturing etc, and I graduated as a Fine Jewelry Designer.
I then travelled to BANGKOK, one of the world's jewelry capital. There I worked for three years as designer for a Fine Jewelry manufacturer, creating pieces for famous international brands, retailers and private customers.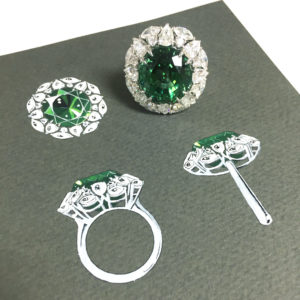 This experience was immensely formative, and gave me the necessary tools to get started as a freelance designer when I moved to DUBAI.
I now work with companies as well as individuals : I design custom-made jewels for clients who want to own, or offer, a one-of-kind piece. Whether it's an engagement ring, a present for a birthday, or the celebration of a milestone, each of these jewels are the symbol of a deeply personal story…